Kozy Bail Bonds has been providing professional bail bonding services in Michigan since 1961. Our primary service area is the upper half of Lower Michigan with offices in Saginaw, Cadillac and Petoskey. Kozy Bail Bonds can arrange for bail in any Michigan county and across the United States using our network of affiliated bail agents. A Kozy Bail Bonds agent is available anytime of the day or night and on weekends, too. Call local, collect or toll-free. We are standing by to help get your friend or family member released from jail and back home as soon as possible.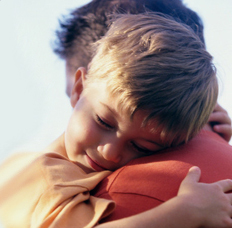 Kozy Bail Bonds is reliable with agents who really know the courts and bail procedures. Our agents care about you and your situation and can answer any questions you may have in advance of getting your friend or family member released from jail as soon as possible.
If you or a friend or family member needs a bail bondsman to arrange your bail, call Kozy Bail Bonds now! "There's no place like home".
24 hour bonding services
Bonding for all states and counties
Free advice
Call Collect
Kozy Bail Bond services include bail bonds, on-site GPS tethers and for your convenience we accept cash and checks in addition to VISA, MasterCard and Discover credit and debit cards. We offer payment plans for qualifying individuals. We can arrange for bail at any jail, anywhere in Michigan or the United States. If you are in jail, a Kozy Bail Bonds agent is as close as your nearest phone. Or, Text4Bail by texting your zip code to 42245 (4BAIL) using your cell phone anywhere in the United States.