Saginaw, MI Bail Bonding Services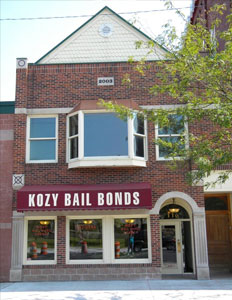 Kozy Bail Bonds is located across from the courthouse at 116 S. Michigan Ave. in Saginaw, MI. Kozy Bail Bonds also has offices located in both Cadillac and Petoskey that allow us to cover counties in the upper half of Lower Michigan and Eastern U.P.. Kozy Bail Bonds can arrange for the release of a friend or family member in any county in Michigan and anywhere in the United States using our network of affiliated bail agents. You can also Text4Bail by texting your zip code to 42245 (4BAIL) using your cell phone anywhere in the United States.
"We probably bonded your Granddaddy out." It's a funny saying, but for some Kozy Bail Bonds clients it's probably true when you consider that we have bonded thousands of people out of jail since Kozy Bail Bonds was founded in 1961. For over 50 years Kozy Bail Bonds has worked hard to build your trust by meeting the needs of people living in the upper half of Lower Michigan. People have trusted Kozy Bail Bonds for all this time because we have the agents who really know bail and understand your situation. At Kozy Bail Bonds, our agents work hard to get your friend or family released from jail as soon as possible.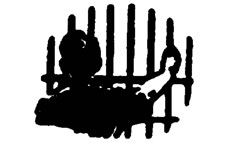 Kozy Bail Bonds is a full service bonding company. Kozy Bail Bonds offers free advice and bail bonding service that is available anytime of the day or night and on weekends, too! Kozy Bail Bond services include bail bonds, on-site GPS tethers and for your convenience we accept cash and checks in addition to VISA, MasterCard and Discover credit and debit cards. We offer payment plans for qualifying individuals. There is no reason for your friend or family member to be in jail when a call to a Kozy Bail Bonds agent can get them out and back home in as short a time as possible.
(800) 501-8898